WELCOME TO YOGAMINI
Providing Yoga and Mindfulness programs to help children channel energy, relax, concentrate and feel good
Children classes

Family classes

Adult classes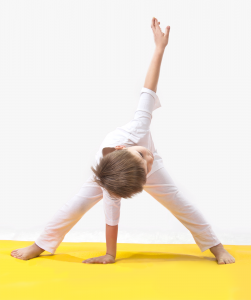 YOGA IS A MINDFUL,
NON-COMPETITIVE
FORM OF EXERCISE
in which the emphasis is placed on movement and breathing
Traditional yoga techniques have been adapted
in a fun, simple way to appeal to children.
Reading, story-telling, music, creative arts and ecology blend seamlessly with yoga movement to educate the whole child.
Each class stimulates the child's physical, intellectual, emotional wellbeing
by encouraging:
Personal, social and emotional development
Movement and coordination
Communication and language
Creative development
CHILDREN WHO PRACTICE YOGA
Develop strong and healthy bodies

Have increased focus, improved concentration and longer attention spans

Gain in self-confidence and self esteem
Are encouraged to express their creativity and imagination

Increase flexibility

Relax and sleep better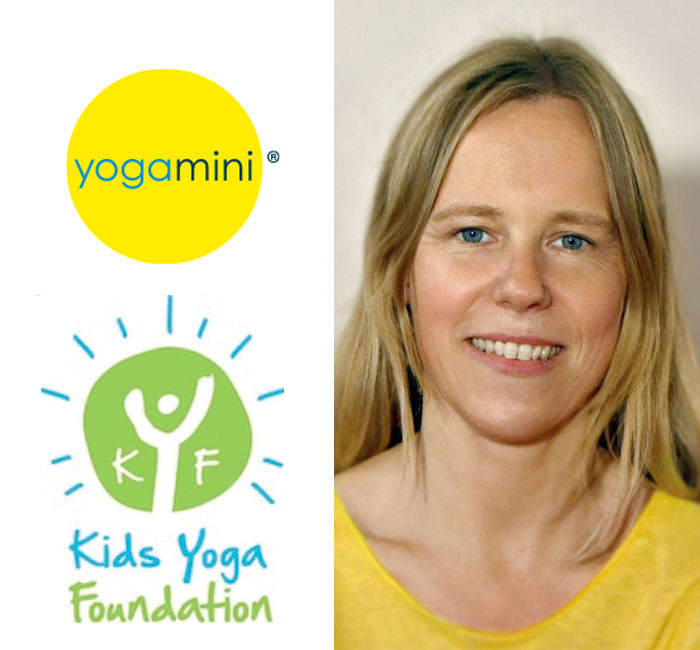 ULRIKA DEZÉ
Founder of YOGAMINI
Ulrika Dezé is the Franco-Swedish founder of YOGAMINI, a fun, educational program aimed at children and families. She has a Master's Degree in Education from the University of Geneva and is a qualified yoga instructor and mindfulness teacher (Academy for Mindful Teaching). she is currently a PHD student at Geneva University.
She is introducing yoga techniques and mindfulness into primary schools, hospitals (Paris hospital Necker) and museums. Ulrika Dezé is also organizing training courses in yoga for teachers, parents and health care professionals.
Ulrika Dezé is the co founder of the kidsyogafoundation, a European association of children's yoga teachers.
She is the author of Le yoga de Kika, an illustrated yoga book for children published by Milan (Bayard).
and the game Le Mémo Yogamini.
Her classes provide a friendly, non-competitive and reassuring space for her students' creativity and emotions to express themselves. She helps her students acquire the skills that will help them to meet challenges and develop their physical, mental and emotional strength. Her classes explore different ways of incorporating music, arts, ecology and foreign languages with the discipline of yoga.
YOGAMINI has been featured on tv (National news – France 2), Cnews,  in the national newspapers: Le monde, in various magazines including Vogue, Milk, Figaro Madame, l'Express style and websites such as Famili Tv and Doctissimo.
YOGAMINI OFFERS A SELECTION OF CLASSES IN PARIS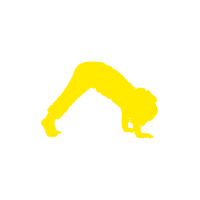 CHILDREN YOGA
Yoga adventures (4 – 7)
In a fun and relaxing environment, children discover yoga through play by imitating animals and nature. Children interact, imagine and exercise together. They have fun while learning to breathe, relax and develop strength, flexibility and balance. The classes include storytelling and drawing.
Children's classes (8 – 12)
Today's children are under a tremendous amount of stress, coping with body changes, school, exams and peer pressure. Yoga is a wonderful outlet; it enhances awareness, self-acceptance, self-confidence, and provides them with the skills necessary to cope with stress and promote relaxation. The positive atmosphere and dynamism, music, breathing exercises, quiet reflexion (mindfulness) encourages children to relax. Each class ends with a guided relaxation.

In studios
Paris 3th arrondissement
Centre de yoga du Marais
Paris 4th arrondissement
Centre de Danse du Marais
In schools
Paris 5th arrondissement
International Montessori school – Luxembourg garden
Paris 4th arrondissement
Ecole des Francs-Bourgeois
---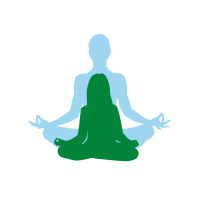 FAMILY YOGA AND MINDFULNESS
On a monthly basis in studios, during fairs and in museums.

Paris 4th arrondissement
Centre de Danse du Marais
Centre Pompidou
Paris 16th arrondissement
National Museum of Asian Art Guimet and Musée du Louvre
---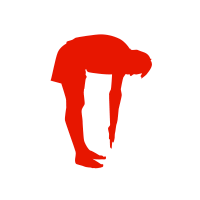 YOGA FOR ADULTS
And regularly mindfulness and yoga workshops in collaboration with Geneviève Hamelet, MBSR and MBCT instructor and Founding member and President at ADM (Association for the Development of Mindfulness in France).

On a weekly basis for the health care professionals
Paris hospital Necker (children's hospital)
On Sundays
Paris 16th arrondissement
National Museum of Asian Art Guimet
---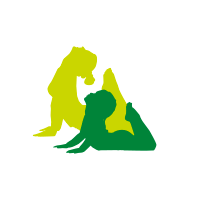 PRIVATE CLASSES
For children with special needs
For adults in small groups (maximum 4)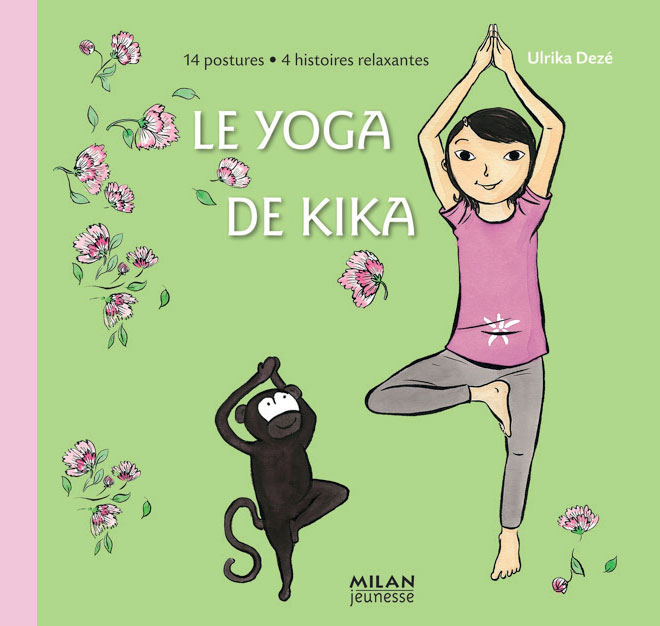 THE BOOK
"LE YOGA DE KIKA"
Age group: for 5 and up
Publisher: Milan Bayard Group
12,50 €
A wonderfully entertaining and educational guide to discovering the benefits of yoga aimed at children.
The heroine of this book, 6 years old Kika, guides children through a simple sequence of postures as they discover how yoga can help them relax and bring well-being to their daily lives. Delightful illustrations full of humor accompany the child as she unwinds in the company of Kika.
---
14 POSTURES
4 RELAXATIONS
Illustrator
Simon Kroug is a franco-swiss artist who draws much of his inspiration from his memories travelling and his time at the school of Art in Casablanca, Morocco. He lives in Lausanne.
Recommended by Fnac
It is possible to use this book in one of two ways: as a complete 40 minute session, composed of 14 postures which are described in detail and accompanied by a poem linked to the theme that the posture evokes, followed by 4 guided meditations to end the session (stories to be listened while lying down, eyes closed).

Or, depending on the time available or the child's wishes at any particular moment, as a short 10 minute session which can be fitted into everyday life more easily – in the morning before going to school, at the end of the day before the evening meal or before going to bed, at home, in the garden, in nature, on a train journey, before a birthday party… The different types of postures are organized into 4 different sections identified by a color code, each with a different aim (waking up, concentrating, energizing or to relax).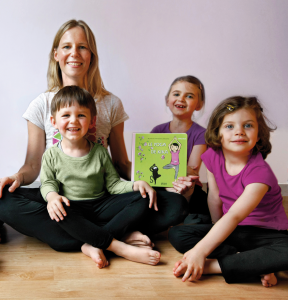 Learn to teach a yoga class for children with the book "le yoga de Kika"
DISCOVER
Testimonials
"Sometimes, at night, I do my yoga breathing to help me fall asleep. I do it before tests as well, to take away stress. Yoga has made me feel stronger inside."

Nicolas. 8 years old, yoga student since 2012, Astrapi Magazine

"Yoga, is breathing life into schools"

Le Monde

"When the children leave the yoga class, they are more centred. They are able to concentrate more and I can go into more depth with the teaching that follows."

Caroline Allard, primary teacher

"Sometimes a book isn't just intended to be read – it's intended to teach you how to do yoga for example! […] A good idea for a gift to start the new school year in complete serenity"

Milk Magazine

"At the end of a class, I can let go, it is very positive."

Marion, childcare professional at the Hôpital Necker (Paris' biggest children's hospital)

"The training course is very structured it gives the students the capacity to transmit yoga in an organised class, with a range of postures, interesting mindfulness exercises and the accompanying breathing techniques."

Charlotte, a graduate from the Yogamini Training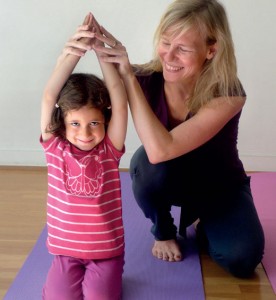 CHILDREN'S YOGA TEACHER TRAINING
Yogamini offers 4-hours taster workshops, a 4-day Foundation Course, and a 10 days Children's Yoga Teacher Training
These courses have been co-created by a European group of dedicated and passionate children's yoga teachers who have each contributed in their specialized fields.
We have incorporated the ethics and philosophy of traditional yoga and blended it with today's curriculum requirements, to form a fun practice that educates, stimulates, relaxes and exercises the "WHOLE" child.
---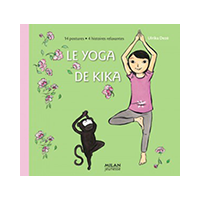 TEACH A YOGA CLASS FOR CHILDREN
WITH THE BOOK "LE YOGA DE KIKA" – 4 HOURS
---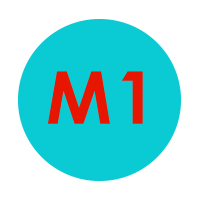 FOUNDATION COURSE – 30 HOURS
M1: an introduction to teaching yoga to children
This is a 4-day workshop open to yoga teachers, nursery and primary school teachers, PE teachers, therapists or parents who want to start introducing yoga into the lives of children.
This Foundation Course can be undertaken independently or as a part of the full 95-hour Yogamini Certification. 2 years prior yoga practice and some experience with children are advisable.
---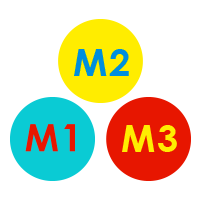 THE YOGAMINI CERTIFICATION PROGRAM – 10 days
M1 + M2 + M3
It is a 3-moduled program made up of 3 or 4 days and immerses the student into teaching yoga to children. Students are mentored through home study – reading, writing assigments, teaching classes etc.